Chulmleigh Community College Students Present Cheque To  DART
On the 5th September the students of Chulmleigh Community College presented a cheque for £1458.56 to DART. The monies raised were the result of a sponsored "Steps" event held in the summer term where each student was challenged to walk the equivalent distance of walking from Chulmleigh to the Royal Devon & Exeter Hospital.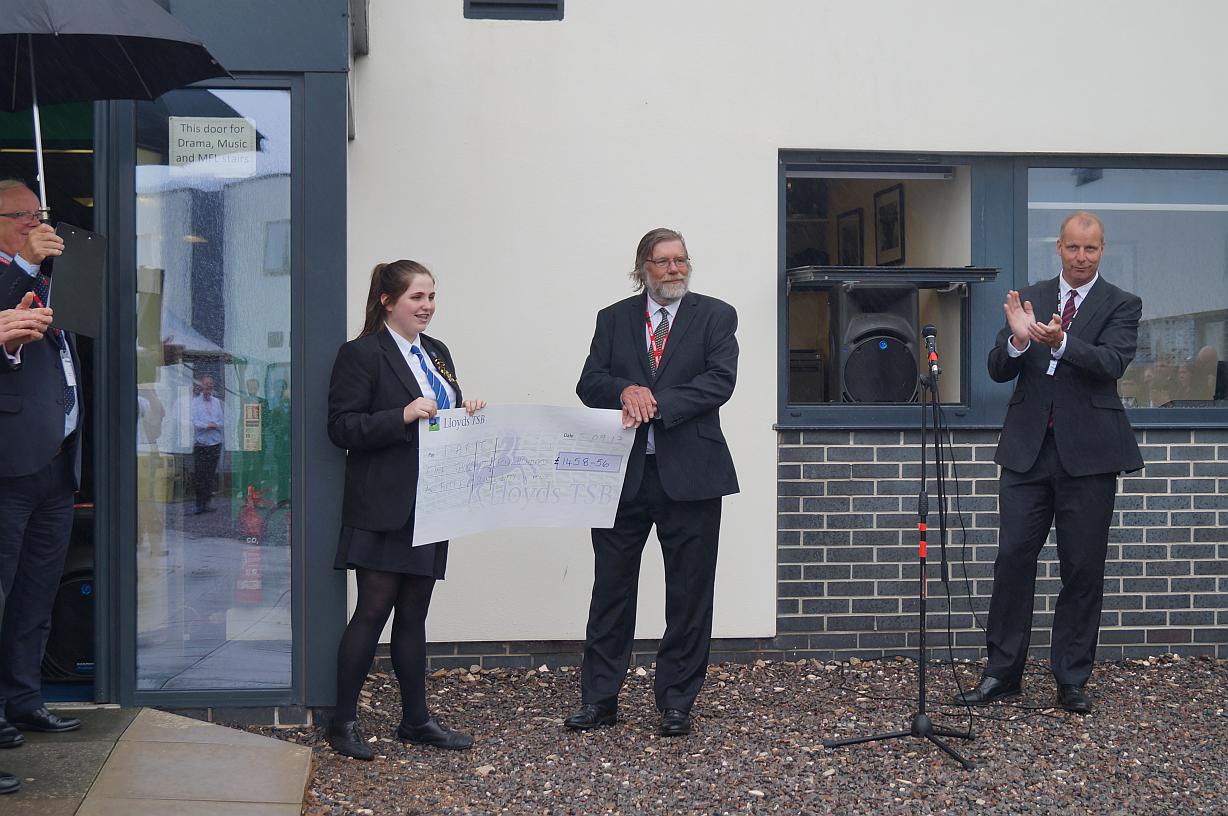 The monies collected by the students' outstanding efforts will enable DART to provide the Chulmleigh based co-responding fire-fighters with much needed training aids. Specifically the funds will purchase, a full size adult training  manikin, a baby training manikin and an AED training aid; with a contribution to the cost of some of the  other training aid items that DART are buying.   
We have suggested that the students might like to "name" the two manikins; and are waiting to hear from the college.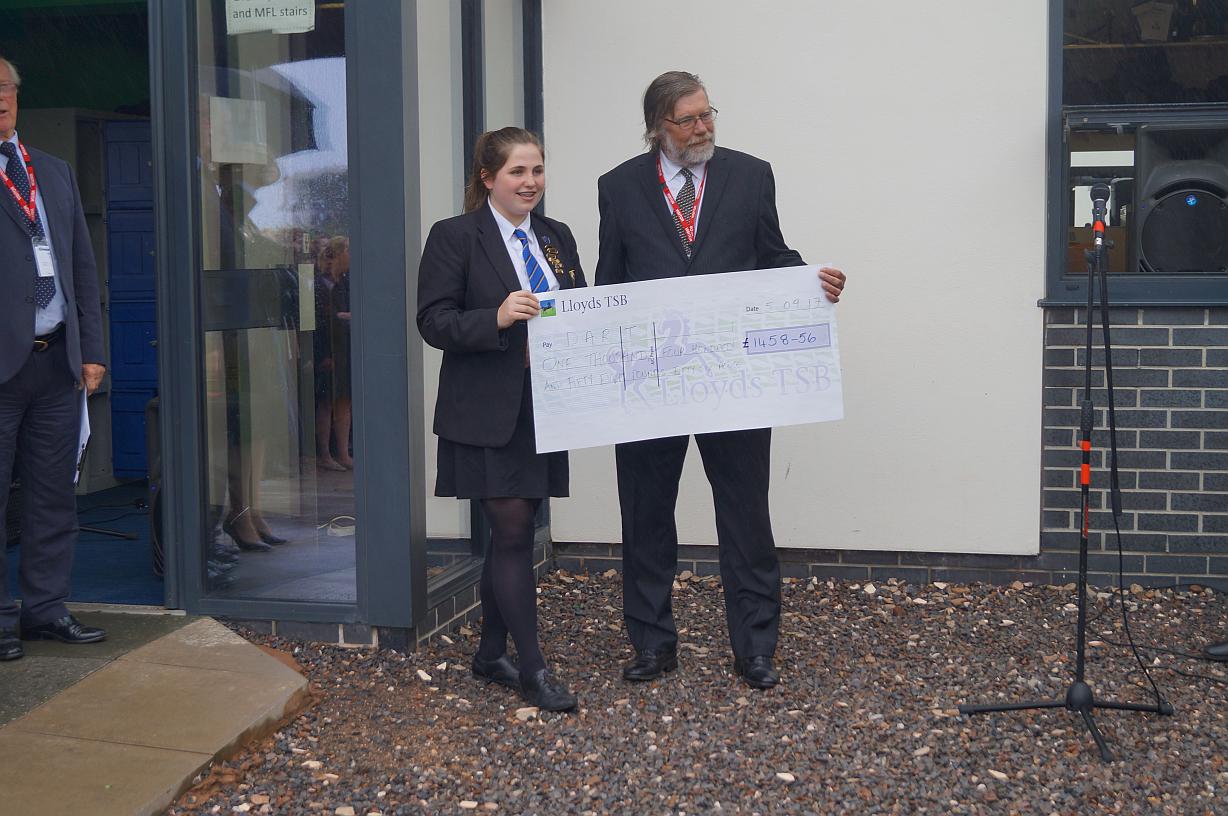 The DART trustees offer their congratulations and thanks to all students, families and friends that supported this event. We are sure our co-responders would wish  to thank your students as well.

Phil French
DART Chairman