Newsletters
Launch Event Speech
Details
Phil French:
This all started three years ago, when I was walking down Fore Street and two young lads came running past me from the cricket ground asking "where's your defibrillator", and I didn't know.
Chulmleigh Launch event
Details
The official launch of the Chulmleigh-based, DART sponsored emergency response service took place in Chulmleigh on 1st July.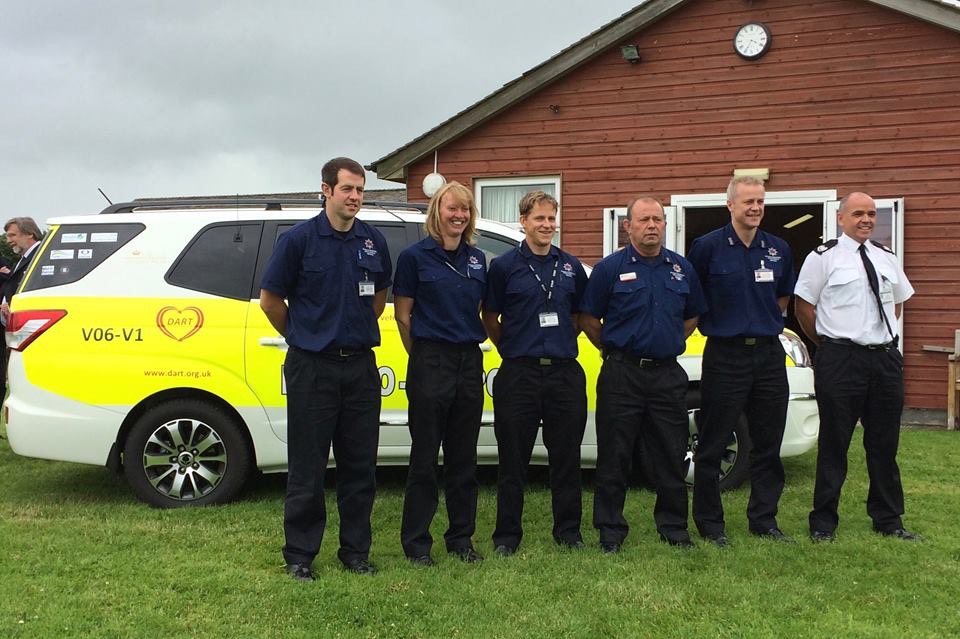 Collection Box at Central Stores
Details
Collection box at Central Stores emptied this morning.
£21.06 to Sam.
Certificate of thanks issued for posting on their notice board.
Chulmleigh Launch - 1st July
Details
DART charity helps fund new co-responding service in Chulmleigh. Launch date 1st July.